Commercial real estate giant CBRE has announced a strategic partnership with British data center developer 5Nines.
Under the terms of the deal, CBRE's Data Centre Solutions (DCS) group will take over the management of all operational services across parts of the 5Nines' data center portfolio.
The partners will also collaborate on a framework designed to shift more customers onto cloud-based services.
"Our highly successful strategic relationship with 5Nines will transform data center delivery. We anticipate an increasing number of global clients will look to follow suit and adopt this new model," said Paul Saville-King, president of CBRE DCS.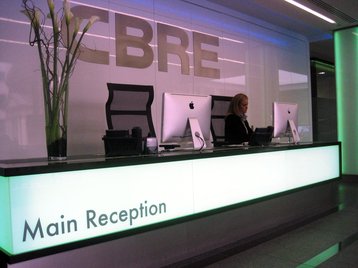 New model
5Nines is based in London and offers data center development and related consultancy services, with an emphasis on power efficiency. The company is especially well-versed in obtaining funding from institutional investors.
Under the terms of the partnership with CBRE, 5Nines client data center staff will be allowed to transfer or be hired by the CBRE business team, enabling the introduction of a "unique consumption-based pricing model".
"During initial client briefings we were delighted to have received excellent feedback. Our venture with CBRE will help more clients transition their data center portfolio to our new service model," said Justin Gilbert, chairman of 5Nines.
The venture launched in the United States and Europe in December 2016 and is expected to be extended into Asia and South America, as more clients follow suit.