Real estate services and investment firm CBRE will manage the operations across one million square foot (93,000 sq m) data center portfolio recently acquired by Lincoln Rackhouse.
In September, Rackhouse, the data center division of Lincoln Property, formed a joint venture with a unit of Principal Financial Group to buy three data center locations: in Dallas, Phoenix and Kansas City, Missouri.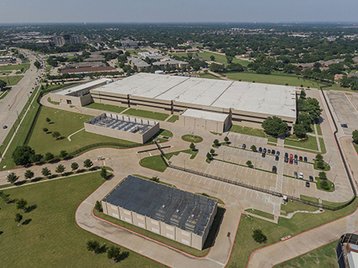 Lincoln up
The original owner of the facilities, a Fortune 500 financial corporation, was not named. However, one of the data centers is listed with the address of 1000 Coit Road, Plano - once the North American campus for French telecommunications giant Alcatel, sold to Westmount Realty Capital in 2004. On its website, Westmount noted that "Countrywide Financial purchased the entire property shortly after completing renovations."
In 2008, Bank of America spent $4.1 billion to acquire Countrywide, at that point a rapidly failing company beset by the US mortgage crisis. The deal, which came a year after Countrywide was valued at $24bn, still proved to be incredibly costly - in August 2014, BoA had to agree to an almost $17bn transaction to settle claims against it, relating to the sale of toxic mortgage-linked securities, many of which were sold by Countrywide.
There are other indicators suggesting the previous owner: for the Kansas City data center, a 2016 building permit lists the operator as Bank of America.
DCD has contacted CBRE and Lincoln Rackhouse to clarify if the data centers were previously owned by the bank, and will update the story should we hear more. Last year, BoA said that it would spend $300m to close three data centers, in an effort known as Project Greenfield.
"We are excited to work with Lincoln Rackhouse in supporting its goal of providing unparalleled service and expertise to their clients," Greg Young, senior MD of CBRE's data center solutions for the Americas, said. "This partnership solidifies the great relationship that our team has with Lincoln Rackhouse."
Ryan Sullivan, MD of Lincoln Rackhouse, added: "CBRE's Data Center Solutions team displayed a significant depth of knowledge and expertise in mission-critical facilities management as we developed our strategic operational strategy for this portfolio going-forward."