The European colo market is as vivacious as ever, according to CBRE, whose latest analysis has found that the continent's four major data center hubs have increased their supply of wholesale data center space by 20 percent year-on-year. 
It is expected that Frankfurt, London, Amsterdam and Paris will see another 120MW of colocation capacity added in the next six months - that's 12 percent of what they currently offer. 
So far, 2017 has seen the highest colocation take-up rates on record.
The FLAP markets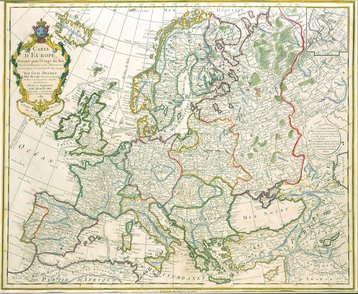 London now has 74MW of extra power, thanks to the 10MW expansion of Gyron's Hemel Hempstead facility, and is expected to gain another 8.7MW of capacity with the launch of the Kao Data campus before the end of the year.
Frankfurt saw a slow start to the year, but companies such as Colt, Digital Realty, e-shelter, Equinix, Interxion, Zenium, and new wholesale provider Maincubes are all currently in the process of building new facilities, so it is expected (and hoped) that confidence will grow as a result, and colo sales will increase. 
Amsterdam also took off to a slow start, but Digital Realty's massive 12MW facility in Hoofddorp, near Schipol Airport, bought its capacity back up to rival other major European locations. Equinix, Maincubes and datacenter.com are expected to bring more facilities online before the end of the year. 
Paris emerged last of the four major hubs, having seen 5.9MW of new supply in H1 2017, and only 5.3MW of take-up. However, an increase in demand could emerge with the country's high cloud adoption rates. 
Record sales 
Colo sales totaled 58MW in H1, with an additional 57MW expected in H2. 
Once again, London took the lead, securing deals for 15MW of power capacity in Q2, followed by Amsterdam which sold 10MW, and Frankfurt and Paris, each selling a total of 6MW in H1.
The top three providers in each location were found to account for two-thirds of all take-up. 
"Confidence in the European colocation sector is higher than ever and Q2 delivered another blockbuster performance. The cloud companies that are driving recent growth in Europe show no signs of decelerating in their procurement of colocation space and developers are responding in-kind with an unprecedented level of build activity," said Mitul Patel, Head of EMEA data center research at CBRE. 
"The continued increase in our use of IT and reliance on the digital world, and thus the increased need for processing power, has led to record-breaking levels of new supply and take-up since 2016. In context, in the six quarters prior to 2016 we saw 90MW of new supply and 91MW of take-up. In the 6 quarters since, we have seen 204MW of new supply and 212MW of new take-up."