The largest European colocation markets leased a total of 155MW of additional data center capacity in 2016, smashing previous records, according to real estate consultancy CBRE.
Amsterdam became the first market in history to see more than 50MW of take-up in a single year, followed by London, Frankfurt and Paris.
"The record level of take-up in 2016 was totally unprecedented. Q4 alone saw almost as much activity as any other full year," commented Andrew Jay, executive director for Data Centre Solutions at CBRE.
"Over the course of 2016 all four markets saw more take-up than they each did in the previous two years combined. The numbers are quite astounding."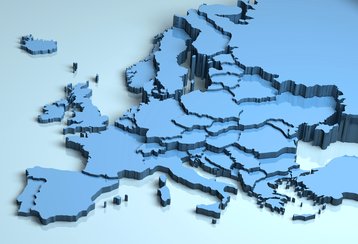 Bikes, tulips and servers
According to CBRE, Amsterdam was responsible for 54MW of newly leased colocation capacity in 2016, as it continued to outperform London – a trend that started in 2014.
However, the firm previously said it believed London would remain the data center capital of Europe, with 384MW of existing capacity and a strong pipeline of upcoming projects.
Last year, London recorded 49MW of take-up, Frankfurt added 34MW in new leases and Paris saw 17.6MW of additional leased capacity – which doesn't sound impressive, but is actually seven times higher than in 2015.
"Cloud continues to dominate the landscape, with 70% of deals coming from this sector," Jay added.
"These hyperscale cloud deals that once would have been unusual became the norm. We predict that cloud take-up will continue to increase in size as more hyperscale providers turn to large-scale build-to-suit facilities as an effective speed to-market option."