Looking to solve the scalability issues that plague big data infrastructures, Qlogic and Cavium have teamed up to provide a scalable high-performance infrastructure that allows for the separation of compute and storage resources, enabling each task to scale independently, as necessary. The two vendors believe that their distributed storage approach will provide significant advantages over traditional direct attach storage technologies.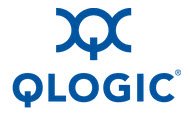 The joint development effort focuses on combining the Qlogic 25Gbe RDMA NIC with the Cavium Thunder-X server and storage system-on-chip CPUs. The RNIC supports RDMA over Converged Ethernet (RoCE), RoCE v2, and iWARP, offloading storage command and control from the compute workload. This will improve scalability, performance, and latency when compared to traditional scale-out based direct-attach storage designs.
The combination of the RNIC and ARM SoC builds a storage fabric that is potentially capable of scaling into the petabyte range with little reduction in overall performance, making it a perfect match for the massive storage demands of dig data analytics. The Qlogic RNIC offloads the storage workload from the high-performance, low TCO, highly dense 64-bit Thunder-X ARMv8-A server CPUs allowing the optimization of off the analytics workload. The modularity and ease of expansion of the solution means that the focus is on the development of big data and cloud storage applications without the worries of spending money in the wrong way by over-provisioning storage.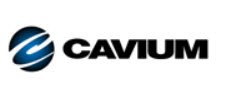 According to Manoj Gujral, vice president of marketing, Ethernet Products, QLogic, "The data center infrastructure of the future needs to be intelligent and adaptive to application workload requirements." Steve Cumings, Cavium's director of market development, echoes that sentiment saying "Cavium's joint development and partnership with QLogic will drive combined solutions allowing flexible scaling of compute and storage, while lowering latency, improving workload performance, and reducing acquisition and operating cost for customers