Thailand's state-owned telecommunications provider CAT Telecom is planning to launch a data center business in partnership with local market experts.
According to the Bangkok Post, the business will operate as a joint venture between CAT – which will own a 49 percent stake – and two yet unnamed private companies.
The venture will develop and lease colocation facilities aimed at government and commercial customers in Thailand. It is expected to enter the market in the middle of 2016.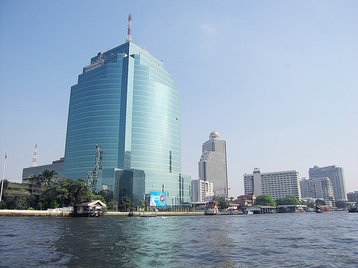 Looking for friends
CAT is a former state monopoly owned by the Ministry of Finance that runs Thailand's telecommunications infrastructure, including its international gateways, satellite and submarine cable networks. It also operates the Thailand Internet Exchange (THIX).
The company has an existing data center business - around 1,000 racks spread across seven facilities – that currently generates about five percent of its revenues.
In the last few years, CAT has fallen on hard times and is now following a turnaround strategy proposed by its 'superboard'. As part of the turnaround, it has to establish a joint venture that would be capable of taking advantage of the lucrative IT infrastructure market.
CAT will have to choose two out of five potential business partners that have expressed interest in the joint venture. It will have to make the decision soon, if it plans to launch a new company next year.