The Carter Validus real estate investment trust (REIT) has bought a brace of data centers in McLean, Virginia for $85 million, adding up to 85,000 sq ft (around 8,000 sq m) of raised floor area. 
The two buildings, both of which are currently occupied by telecoms companies, is the latest in a continuing splurge of acquisitions by the trust, whose full name is Carter Validus Mission Critical REIT II.  This year so far Carter Validus has bought an AT&T facility in California, sites in Georgia and Michigan, and a site in Tenessee which isn't fully built yet.
Gotta buy them all?
"We believe this acquisition exemplifies our ability to secure mission critical data centers in strong markets backed by industry-leading tenants under long-term leases. The McLean Data Center Portfolio is an important and high quality addition to our growing data center portfolio," said Michael Seton, president of Carter Validus.
McLean I is a two-story colocation data center, with a total space of 66,000 sq ft, including 45,000 sq ft of colocation space, powered by an N+1 design with redundant UPS and a battery bank.
Around 95 percent of the building is currently leased to Level 3, with filings at Street Insider revealing the lease will run till 2033, with a base rent of $2.9 million at the time of acquisition.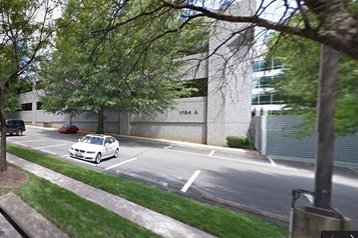 McLean II is a three-story colocation data center, with a total of 62,000 sq ft of space, including 40,000 sq ft of white space. The facility has "near-2N cooling tower and chiller redundancy, with redundant 2N power for both A and B sides, with automatic failover. 
This building is 100 percent leased to PAETEC Communications, a Windstream subsidiary, for around $3.3 million per year, with the least due to expire in 2024.