Carter Validus Mission Critical REIT II will acquire the 288,000 sq ft (26,756 sq m) building housing the AT&T Hawthorne Data Center for around $79.5 million.
The real estate investment trust will assume the existing absolute net lease with AT&T, buying out previous owner Tel Aviv-based Red Sea Group.
Portfolio building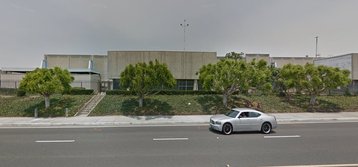 "The acquisition of the AT&T Hawthorne Data Center represents an opportunity to invest in a mission critical property with a strong brand affiliation," Michael Seton, President of Carter Validus, said.
"We strive to be a true capital partner for our tenants and are excited to expand our already important relationship with AT&T Corporation by adding this high-quality data center to our growing portfolio."
John Carter, Carter Validus CEO, added: "This is a great example of how we continue to execute our mission critical, income-producing real estate investment strategy and we believe this acquisition will translate into additional value for our portfolio."
The Californian site is a one-story, powered shell data center located on a 15.87-acre site, has a substation that delivers a 12,470-volt, 22.5 MVA commercial power service feed and includes the usual 24 hour security features of a data center.
The purchases continues Carter Validus' business plan of buying data centers occupied by mission critical IT service providers, as well as medical facilities around the US since 2001