American real estate investment trust Carter Validus has acquired yet another fully leased data center, this time in Chicago.
Carter Validus Mission Critical REIT II (CVMC REIT II) has paid $33.1 million for a four-story building that hosts 56,356 square feet of technical space. The facility offers 4.5MW of power capacity, all of it is currently used by a single tenant - hybrid IT provider Ensono.
The news follows a deal announced earlier this month that saw the trust acquire a fully-leased data center property in Massachusetts.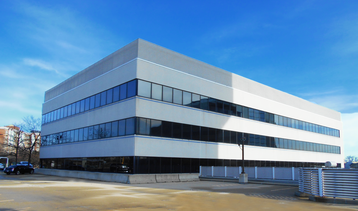 Recently upgraded

CVMC REIT II was established in 2013 to acquire mission critical real estate assets in the data center and healthcare sectors. Its predecessor – the original Carter Validus Mission Critical REIT – has been closed to new subscriptions, after building up a property portfolio across the US valued at more than $2.3 billion.
The trust's latest acquisition is located in the suburbs of Chicago. The industrial building was constructed in 1987 and features pre-cast concrete spread footing and 16-foot ceilings. Cooling is provided by two 340-ton and four 400-ton rooftop liquid chillers, plus 55 CRAC units.
Power to the data center is provided via four 2,500 kVA transformers, with back-up power ensured by three Caterpillar gensets.
According to Carter Validus, the previous owner – who remains unnamed – spent more than $5 million to upgrade the facility over the past 12 months, adding and electrical switch gear, an automatic transfer switch, LED lighting, a very early smoke detection apparatus (VESDA) and an upgraded sprinkler pump system.
The investment trust has also announced the acquisition of a colocation data center in South Carolina for approximately $19.2 million – however it did not provide any further details.
The trust has been acquiring data center properties non-stop since it was founded: recent purchases include facilities in Georgia and Michigan, Tennessee, California and Virginia.