Canadian telecoms company Rogers appears to be suffering from a major outage, impacting users in Toronto, Ottawa, Montreal, and elsewhere.
The cause of the outage is not currently known.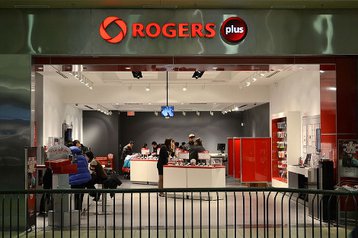 Rogers has not confirmed the issue, but the Toronto police force said that "the Rogers Network is experiencing some technical difficulties," and that it was stopping people from being able to call 911 emergency services.
Calls to Rogers for comment were unable to be completed. Update: The company said in a statement: "We know how important it is for our customers to stay connected. We are aware of issues currently affecting our networks and our teams are fully engaged to resolve the issue as soon as possible."
The outage has also impacted Fido, Interac, and other resellers of Rogers services. ATMs and some other payment services in parts of the country have also stopped working.
The Bank of Montreal told customers that theoutage is "affecting all financial institutions, and causing interruptions in Interac services, BMO's toll-free numbers and the processing of transactions."
Internet tracker Cloudflare Radar said: "Significant Internet outage observed on Rogers in Canada. Cloudflare Radar shows a near complete loss of traffic from AS812 starting ~0830 UTC.
"The company has not yet provided any information on the cause of the outage."
NetBlocks data suggests that Canadian Internet traffic levels have dropped by a quarter.
This story will be updated as we learn more.