The University of Toronto has launched Niagara, the most powerful research computer in Canada, with a processing power of more than three petaflops.
The system, developed in partnership with SciNet, University of Toronto, Compute Ontario and Compute Canada, features 1,500 Lenovo ThinkSystem SD530 high performance compute nodes. Niagara replaces the General Purpose Cluster (GPC) that was previously housed in the same data center.
Lenovo Falls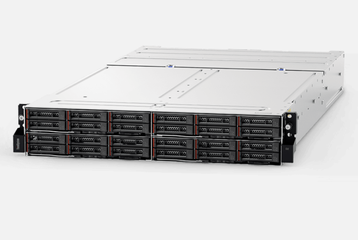 Each Lenovo ThinkSystem SD530 node is equipped with two Intel Xeon SP CPUs, with 20 cores per processor, meaning that Niagara totals 60,000 cores. The system is configured to allow computation simultaneously on all of its cores.
Niagara is supported by more than 12 petabytes of Lenovo DSS-G storage, using the IBM SpectrumScale file system. It will consume 650kW of power, down from 1000kW for GPC.
"It is our goal to help the world's premier research teams and institutions leverage high performance computing to solve humanity's greatest challenges," Scott Tease, executive director of HPC and AI at Lenovo Data Center Group, said.
"Our close partnership with University of Toronto, Compute Ontario and Compute Canada to advance Niagara as Canada's most powerful research computing platform is a great example of collaborative innovation we can achieve in fulfilling that goal."
Dr Daniel Gruner, chief technology officer at SciNet, the advanced research computing center at the University of Toronto, added: "We support research in diverse fields – from climate science to humanities, astrophysics to life sciences, social sciences to engineering, and physics to chemistry.
"We run traditional data processing, simulations, analytics, and increasingly, machine learning as well. The size of the new system, coupled with the ability to easily scale out to the full size of the cluster is crucial for supporting our broad community of scientists."
Niagara was part-funded by the CAN$75m ($57m) Tech Renewal initiative that aims to move academics from 27 data centers with 200,000 cores across Canada to just four main sites, with 300,000 cores and 12 petaflops of computing power.
The first facility to be funded by Tech Renewal was the data center at the University of Victoria in September 2016, housing a Lenovo-built HPC system called Arbutus that features 6,944 CPU cores across 248 nodes. Then came Simon Fraser University's Cedar, followed by the University of Waterloo's Graham supercomputer.