Colo-D, operators of a carrier neutral colocation facility in Drummondville, Quebec has announced its second Quebec data center.
The new facility is in Longueuil, a location which places it in a different seismic and climatic zone, yet less than two milliseconds away from their first facility, opening up options for replication backup, and disaster recovery resources.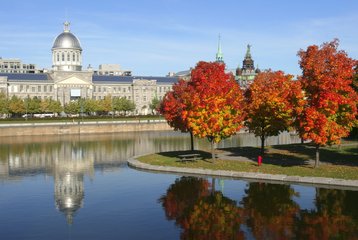 Canadaian growth
Colo-D has signed a major anchor tenant for the new facility, which will be built out to 150,000 sq ft (14000 sq m) in a repurposed building and will have 35 MW of capacity. The company plans to make the new facility, called Colo-D2, the flagship of the Colo-D business and to retain their carrier neutral approach to the colocation business. The facility design will allow high-density installations as well as secure containerized units within the facility.
With the addition of the new facility, Colo-D will more than double its available space and power capacity. The existing data center in Drummondville has 115,000 sq ft (11,000 sq m) of available space and a capacity of 20 MW of power. Colo-D expects the growth of Montral as a traffic hub for Canada and the Eastern North American market as a significant driver in the xpansion of its client base.
One of the partners in funding the Colo-D expansion is Fonds de solidarité FTQ who is also behind the creation of an urban data center in Montreal's financial district.