Cambridge University is leading a £2.7 million project to establish the UK as an international leader in the development of "superconducting spintronics". The new architecture could increase the energy-efficiency of data centers and high-performance computing significantly.
The research team said the Superspin project aims to develop prototype devices to pave the way for a new generation of ultra-low-power supercomputers. In combination, these systems would be capable of processing vast amounts of data at a small fraction of the energy consumption costs of current datacenters
Superconducting spintronics has only emerged in the last few years. As the name suggests, it combines superconducting materials, which carry a current without losing energy as heat, with spintronic devices which manipulate the "spin" of electrons and could help process large amounts of information rapidly.
New spin on superconductors
Until recently it was thought the magnetic elements of spintronic devices would reduce any energy-efficiency benefits because they would not be able to superconduct. In 2010, teams at Cambridge and other researchers discovered how to power spintronics devices with a superconductor.
The research has been funded by the UK Engineering and Physical Sciences Research Council. The team will explore how the technology could benefit future computing, examining fundamental problems such as spin generation and flow, and data storage, while also developing sample devices. The project proposal claimed that success would establish Britain as a leading centre for superconducting spintronics expertise and "ignite a technology field".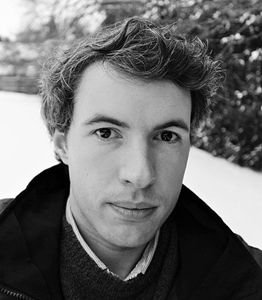 Research will be led by Professor Mark Blamire, head of the department of materials sciences at the University of Cambridge, and Dr Jason Robinson, university lecturer in materials sciences and University Research Fellow of the Royal Society. They will work with partners Dr Andrew Ferguson at the University's Cavendish Laboratory, and Professor Matthias Eschrig at Royal Holloway, University of London.
Robinson acknowledged the many research projects that are examining aspects of superconducting spintronics but added, "However, at the moment, research programmes around the world are individually studying fascinating basic phenomena, rather than looking at developing an overall understanding of what could actually be delivered if all of this was joined up.
"Our project will aim to establish a closer collaboration between the people doing the basic science, while also developing demonstrator devices that can turn superconducting spintronics into a reality."
The initial stages of the five-year project will be examining ways in which spin can be transported and magnetism controlled in a superconducting state. By 2021, the team hope they will have manufactured the basic sample components, such as logic and memory devices, that would be needed to develop a new generation of low-energy computing technologies.