Callan Space has joined Stream Data Centers as the vice president of finance.
Space was most recently the senior finance manager of Amazon Web Services infrastructure.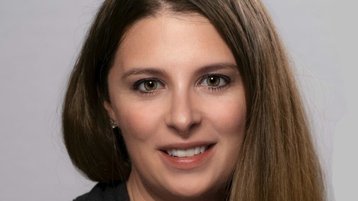 "I am extremely excited to join Stream and help build a world-class finance organization to continue supporting the industry's largest and most advanced hyperscale and global enterprise customers," Callan said.
"I'm looking forward to bringing insights and the strong business partnership experience I garnered across nearly a decade of procurement and financial process leadership for a world-renowned hyperscaler during its full-scale maturing process."
Paul Moser, Stream's co-managing partner, added: "Stream has been growing strategically at a rapid rate to support complex and evolving customer requirements, and we believe that Callan is the right person for ensuring that our financial goals and strategies align with this commitment. Stream leadership is excited to welcome her to our team, and we look forward to seeing her in action as we ensure customer success well into the future."
Space spent nine years and five months at AWS, after stints at IT professional services company Kinetix and technology consulting firm Celerity.