Cable thieves have left a UK village without Internet connectivity for almost two weeks.
Around 400 homes across the rural Oxfordshire village of Ardington have been left without broadband and phone services after criminals stole more than 500 meters of underground copper cable from Openreach's local network.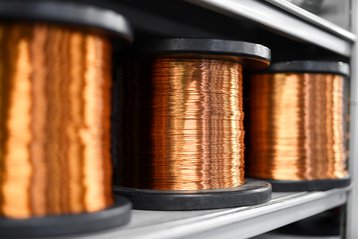 Openreach has been targeted by vandals in the past, with the company hit by similar attacks in Kent, Shenley, and Yorkshire last year.
The most recent attack, however, has impacted Ardington residents since August 2, where much of the area is reliant on Openreach's ADSL and fiber services.
Openreach said it's working to restore the services, but admitted it could still be a week until services are running as normal.
"We're really disappointed that residents in and around Ardington are having to bear the brunt of criminal behavior and theft from our network. These attacks cause significant damage and unacceptable disruption to the lives of local people and put vulnerable people at risk," a BT spokesperson said.
Openreach added that it's working closely with Thames Valley Police to stop cable theft, noting it's using anti-theft technology to help track stolen cable and convict criminals.
The value of copper has risen in the last few years, meaning that thefts of these cables have risen as a result too.
A man in Ghana was sentenced to seven years in prison for stealing telecom cables earlier this year.