American software vendor CA Technologies is abandoning the development of its Data Center Infrastructure Management (DCIM) product.
The suite of tools, currently used by Facebook, NTT subsidiary RagingWire and Spanish banking group BBVA, will no longer be offered to new customers.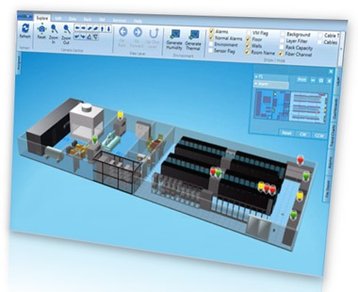 The money is elsewhere
CA will continue issuing maintenance releases and support existing customers, but its resources will now be spent elsewhere.
"As cloud infrastructure continues to emerge there is more focus on application topology, application performance across clouds where infrastructure becomes more abstract and virtualized. Our strategy is in line with our customers shift," said the company in a statement.
Despite attracting a string of high-profile customers, CA has been losing the fight for DCIM market share, according to most analysts. IDC said the leader is Schneider Electric, followed by Emerson Network Power and Nlyte Software, in an October report, which also noted big gains by new entrants ABB and Siemens. IDC placed CA in the top ten.
CA is no longer in the top-right-hand "magic" quadrant produced by Gartner Group, a position it held in Gartner's first DCIM report from 2014. CA contacted DatacenterDynamics to explain that its absence from the quadrant was because the company had briefed Gartner in advance of its impending exit from the DCIM space. 
Over the past few years, the DCIM market as a whole has been a target of much criticism, with sky-high expectations but relatively low impact on infrastructure management landscape. However, there are indications that this trend could be reversing, with more businesses adopting DCIM than ever before.