Aiber Networks has announced plans to convert a disused underground military facility in Tampere, Finland into a high security data center.
The caves in Härmälä district were carved out in the 1930s by the state-owned aviation company, which produced heavy machinery and planes there – first for Finland, then for the Soviet Union under the terms of the Moscow Armistice.
Later this year, these caves will begin hosting high availability cloud services, as Aiber Networks, a data center provider with a yen for underground bunkers moves into the derelict caverns. 
Modern industrialism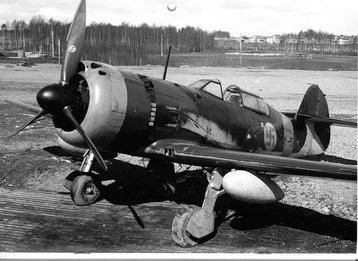 "We are happy that a perfect solution was found to the old Härmälä caves. The data center business is modern industrialism and these digital factories fit well in the industrial traditions of Tampere," said Timo Antikainen, director for business and economic development of the city.
Aiber Networks is an independent, private data center operator founded in early 2015. A Finnish-Israeli startup, it already runs one underground facility in Tampere, although it keeps the exact location and technical details a secret.
The Härmälä caves consist of three tunnels that will each become a separate data hall, offering a total of 1,300 square meters (around 13,000 sq fit) of space. The facility will be able to support high density power loads of up to 50kW per rack, with total power consumption of up to 4MW.
Aiber Networks' latest data center was designed to Tier IV specifications, with a high degree of automation. It will employ both free cooling and liquid cooling, while waste heat will be sold to the Tampere city electricity company.
Being a military-grade facility, the data center in Härmälä offers protection against chemical and electromagnetic pulse weapons.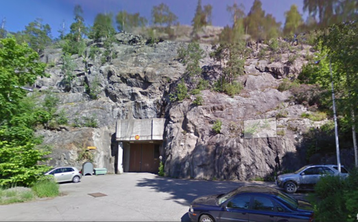 Coming in October
Aiber Networks expects that the cost of the project could eventually rise to anywhere between €50 and €100 million. It has started the building work and already signed up its first customers, with the first phase of the facility due to come onstream by October 2015.
Due to geographic proximity and the expertise of its chief investor Daniel Levin, Aiber Networks will primarily focus on businesses in Eastern Europe and Israel.
"I see Finland as a secure location for an investor and as a gateway between East and West. With the Finnish-Israeli know-how of IT and security technology and with our understanding of Russian business we can make this into a unique company," said Levin.
"From internet business viewpoint there are no borders for business and the aim is directly to make international sales," added CEO Pekka Järveläinen.
Finland has become a popular data center location thanks to its cold climate, strong networks and stable political situation. Tampere in particular enjoys direct fiber-optic links to St Petersburg and Moscow – something that fits into Aiber Networks' business strategy.
In recent months, TeliaSonera announced a large "green" data center to be built in Helsinki, and Swedish bitcoin firm KnCMiner announced it would build a data center in Finland because of lower energy taxes.