BT could save £1.1million per megawatt and 6,000 tonnes of carbon as it switches to a new environmentally friendly data center, it is claimed.
The telco has selected Ark Data Centres as its south of England data centre supplier and added Ark to its BT Compute portfolio. BT has said it plans to use Ark as a basis for offering cloud services for organisations where security is paramount. It specifically mentioned central and local government, defence and security, police and health as target markets for Ark.
On Wednesday Ark announced that it had appointed ex-MI5 director-general Lord Evans of Weardale as a new non-executive director. It also announced that its CEO, Huw Owen, has been invited to join the techUK Public Services Board (PSB).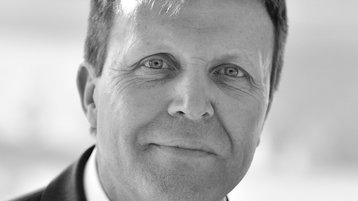 We were looking for something with low environmental impact 
"We were looking for the best data centre site in the UK and Ark stood out with its unique data centre design," said Neil Lock, VP of BT Compute at BT Global Services. "Ark is secure and with the lowest possible environmental impact and impressed us with its ability to work as a partner for innovative cloud and hosting products."
Ark claims the free cooling technology in its modular data centres is the most environmentally efficient in the UK and will save 6,000 tonnes of taxable carbon annually compared with an average facility. The modular design lends itself to rapid construction, with a promise of new racks going live within 48 hours if needed.
In May, Ark Data Centres received the Uptime Institute's Management & Operations (M&O) Stamp of Approval for operational excellence for both its sites. 
Analyst Clive Longbottom, senior researcher at Quocirca, said green issues were less likely to be the deal clincher than shareholder value. "Huw Owen, Ark's CEO is ex-BT, so he was probably central to the deal. From BT's point of view, the main driver is shareholder impact. The top-line savings are therefore enough to fulfill this criterion. However, there are plenty of data centre providers who could have fulfilled it. So, the fact that Ark has a CEO who you trust, and this is essentially a joint venture between the government and Ark itself, which has signed a major deal with the government for service provision and has a major political mover and shaker on board, is all extra shareholder value," said Longbottom. "That it's green? Who gives a s***?'
Comments on Clive's outspoken opinion is welcomed.