Various tech companies have come together to establish the 'Zero Outage Industry Standard Association' to improve stability and security by defining industry best practices.
The founding members are: Brocade, Cisco, Dell EMC, Hitachi Data Systems, HPE, Juniper, NetApp, SAP, SUSE and T-Systems.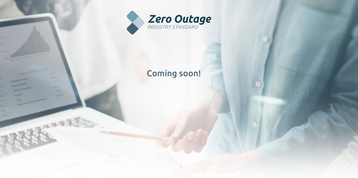 Zero on the horizon
The framework will be published online, but is currently listed as 'coming soon.' 
"Zero Outage started as a quality program at T-Systems and has now grown into an industry standard," T-Systems CEO Reinhard Clemens said. 
"Together with our partners, we provide top quality and increase customer satisfaction. The focus on Zero Outage is indispensable for our interconnected world and a mandatory thing for digitization."
Michael Jores, SUSE regional director of Central Europe, added: "Joining with Zero Outage will provide new insight and practices to enable today's companies to deliver secure, reliable services and solutions."
Jim Tooley, VP of global services and support at the soon-to-be-acquired Brocade said: "As a founder member of the Zero Outage standard, Brocade is excited to be at the start of what will be industry changing."
The Zero Outage Industry Standard Association is based in London, UK. It hopes to start an industry-wide discussion and specify consistent error response times, employee qualification levels and set security and platform requirements.