British start-up Graphcore, which develops specialized hardware for machine learning, has raised $30 million in its second funding round.
The company has gathered support from 15 investors, including Atomico, Amadeus Capital, Robert Bosch Venture Capital, Dell Technologies Capital and Samsung Catalyst Fund.
Graphcore is working on Intelligence Processing Units (IPUs), chipsets that could lower the cost of accelerating AI applications and improve performance of both algorithm training and inferencing. It plans to ship its first products later this year.
"Graphcore's first IPU delivers one to two orders of magnitude more performance over the latest industry offerings, making it possible to develop new models with far less time waiting around for algorithms to finish running. In that sense, the IPU doesn't just accelerate code, it should help developers accelerate the pace of innovation itself," said Siraj Khaliq, partner at Atomico who will join the Graphcore board of directors.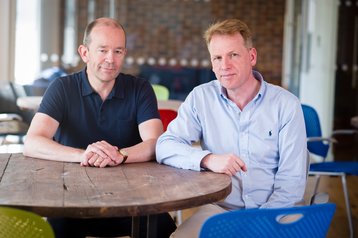 Natural intelligence

Graphcore was established in 2016 with headquarters in Bristol. The company claims its silicon is able to perform machine learning operations up to 100 times faster than the systems used for this purpose today.
It had already raised $30 million in its first funding round, less than 12 months ago. This week, Graphcore has doubled the investment, while also signing up a number of high-profile supporters.
Angel investors participating in the round include DeepMind co-founder Demis Hassabis, Uber's chief scientist Zoubin Ghahramani, as well as Greg Brockman, Ilya Sutskever, Pieter Abbeel and Scott Gray from the OpenAI project.
"Building systems capable of general artificial intelligence means developing algorithms that can learn from raw data and generalize this learning across a wide range of tasks. This requires a lot of processing power, and the innovative architecture underpinning Graphcore's processors holds a huge amount of promise," Hassabis said.
"Deep neural networks have allowed us to make massive progress over the last few years, but there are also many other machine learning approaches that could help us achieve radical leaps forward in machine intelligence," Ghahramani added.
"Current hardware is holding us back from exploring these different approaches. A new type of hardware that can support and combine alternative techniques, together with deep neural networks, will have a massive impact."
The funds will be spent on accelerating development and building a community of partners around Graphcore's Poplar software, which provides a seamless interface to popular machine learning frameworks like Tensorflow, MxNet, Caffe2 and PyTorch.
"Many of the leading innovators that we have been working with over the last three years will be early access customers and we will have an exciting time over the next few months," said Nigel Toon, CEO of Graphcore.