NextDC's AUD $75 million (US$55.4m) data center in Brisbane has been given the green light by the city council.
The Australian colocation and managed hosting provider's 'B2' site will span 4,707 sq m (50,665 sq ft), with its first phase offering 1.5MW of power capacity, growing to up to 6MW when fully populated.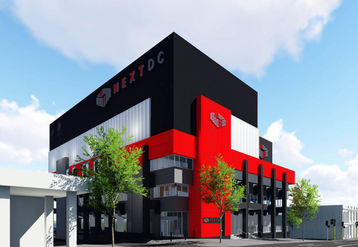 Planning permission granted
"The data center will help meet Brisbane's increasing demand for secure, powerful facilities to host critical IT infrastructure and support a diverse range of cloud service providers as a result of the recent growth of the mobile and video Internet sector," city planning chairman Julian Simmonds told The Courier News.
NextDC's B2 facility will support 300 jobs - mostly temporary construction work - and was approved after the council addressed concerns raised in two submissions over air quality, noise impacts and the type of industry proposed for the area.
Councillor Vicki Howard said: "It's an area of my ward that has traditionally not looked very fine so it's wonderful to see that this again is another innovation that is happening in this area where the RNA [development] is happening. It will sort of really blend into what is happening."
The Royal National Agricultural and Industrial Association of Queensland's (RNA) redevelopment project is a massive, ongoing undertaking in Brisbane. It is the largest brownfield development of its kind in Australia, and includes 340,000 sq m of new residential, commercial and retail buildings.
B2, located at 454 St Pauls Terrace, Fortitude Valley, will be NextDC's second data center in Brisbane and will join its existing facilities in Melbourne, Sydney, Perth and Canberra.
The colo also plans to open new data centers in Melbourne and Sydney.