Scottish data center operator Brightsolid has collaborated with Microsoft to launch a cloud service based on Windows Server 2016 – on the day the operating system officially goes on sale.
This is the first and so far only production ready environment of Windows Server 2016 to host shielded VMs and Storage Replicas, and the company claims this makes it the most secure cloud service on the market.
"In the future people will look back at the clouds up until today and go 'how did they do that?' in the same way as we look back on the space programs of the 60s. They did it in spite of the technology that was available - this release is that big a step up in capability," Richard Higgs, CEO of Brightsolid said.
"It makes a big difference knowing that any data that passes through the fabric onto the disk is encrypted through the Shielded VM. It means that if someone runs off with my encrypted data there's no way they can run it anywhere else."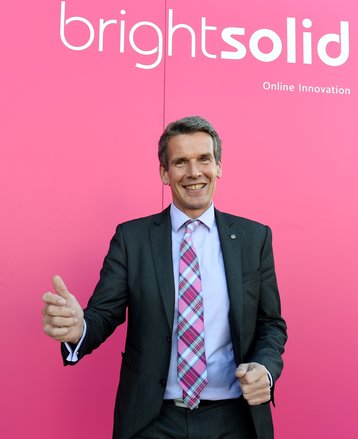 So solid
Brightsolid is a subsidiary of British publisher DC Thompson, best known for the long-running children's comic books Beano and Dandy.
Its new cloud service features Shielded VMs – a type of virtual machine introduced in Windows Server 2016 and designed specifically for multi-tenant environments. Shielded VMs are secured in a way that prevents the hosting provider from ever seeing their contents, something that should protect the users from 'insider threat'.
Brightsolid has been working with Microsoft for the past 18 months, having previously launched Scotland's first Azure-enabled cloud platform in October 2015.
CEO Richard Higgs believes the new service will solve the perceived security issues that have prevented some businesses from adopting public infrastructure: "Shielded VMs are going to change the way we look at cloud, that is absolutely clear. This technology is going to enable us to position the cloud, in all scenarios, as the most secure solution. This truly puts Scotland on the map for cloud innovation."
"Shielded VMs don't simply encrypt data, they ensure that only the owner of a VM can access it," David Fleming, emerging technologies engineer at Brightsolid, explained.
"These VMs can only run on known and cryptographically provably healthy hosts – nothing like this has existed in our industry until now. I'm quietly yet enormously proud to have built the world's first production implementation of a Guarded Fabric which hosts Shielded VMs, and look forward to see how we and our customers use the new capability without ever having to compromise on security."