Bridgestone Americas, the subsidiary of the world's largest tire manufacturer, has renovated its 49-year old Akron Data Center in Ohio.
The $17.3 million revamp of the 10,000 square foot (929 sq m) facility consolidates the company's five data center locations at a single site.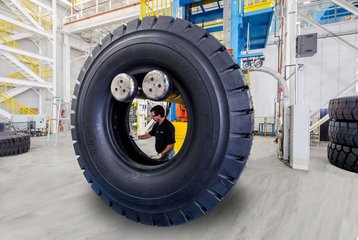 Keeping things rolling
"Bridgestone Americas is proud to call Akron an important home for our teammates and I am delighted to be here for the official data center grand re-opening," Bill Thompson, COO of Bridgestone Americas, said.
The company added that the investment helped to retain approximately 80 local technical jobs.
At an opening ceremony attended by Tire Review, Rob Olds, acting chief information officer of Bridgestone Americas, said: "With a business that is as large and as diverse as ours, the IT infrastructure is part of the backbone of what we do every day.
"Our people, our processes, our systems, our hardware – everything works together with the business to keep things rolling."
He continued: "It is this building that is the hub of everything we process. Our point-of-sale transactions, our order placement, our global supply chain work, our customer management systems and so on – it's a fundamental piece to how we operate and I'm proud to stand here today here in Akron, next to our Americas technical center, to celebrate the new life we've breathed back into this building."