Brazilian colocation firm Eveo has launched a new data center in the state of Paraná.
The company this week announced its new facility in Curitiba, known as PR1, has gone live.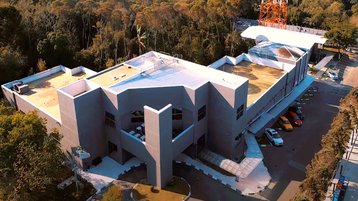 "Meet Eveo's new data center. With infrastructure located in strategic regions of the country, now, in addition to São Paulo, we also have a data center in Paraná, to offer our customers a service with a high level of quality, safety, and performance," the company said.
Specifications for the new facility weren't shared, but Eveo said it was built to Tier III standards.
Originally launched in 1998 as PointNet, Eveo offers colocation, hosting, disaster recovery, and managed services. This is the company's second on-premise data center operated by the company, with one in operation in São Paulo.
The company said it is aiming to launch data centers at three more sites in 2023, but didn't share details, while it aims to invest R$20 million ($3.77m) in data centers this year.
"With the arrival of 5G, reducing latency, even at the millisecond level, can become a more relevant business differentiator for our customers," said Eveo COO, Lucas Vanzin.
A version of this story appeared on our Portuguese edition.