The Business Performance Innovation (BPI) Network, an industry grouping, has launched a campaign to promote change and development in data centers.

The Transform to Better Perform campaign will include www.reinventdatacenters.com, a community portal hosting content and debate, including new surveys, whitepapers, and videos on TransformTech TV. The campaign, run by a global advisory board of senior business and IT leaders, in partnership with Dimension Data and DatacenterDynamics, will explore the trends reshaping IT, identivying and discussing emerging models for agile IT delivery and next-generation data centers.
The initiative will also include regional executive roundtable discussions, webinars and appearances and interactions at IT and business events worldwide.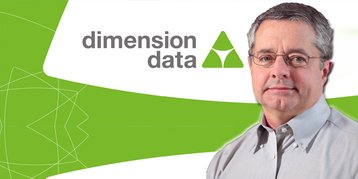 Transform to Better Perform
Contributions to the program will come from partners including the main sponsor, infrastructure and service provider Dimension Data, as well as from DatacenterDynamics, a global expert on data center trends, operational improvement and professional skills development. 
The program's introductory report, "Accelerate How You Innovate: Data Center Evolution in the Era of the Cloud," is a free download on the Transform to Better Perform web site. The report is based on interviews with executives and technology experts around the world and finds organizations are moving steadily toward a new hybrid model for data centers and networks that embraces the cloud.
"Organizations around the world are in the midst of rethinking their data center and IT strategies to make information and technology more responsive to the needs of business and more efficient in the face of growing requirements," said Kevin Leahy, group general manager of data center solutions at Dimension Data. "Enterprises are testing and adopting new hybrid cloud operating models, software-defined processes, managed services, virtualization technologies and to get much more from their infrastructure, people and processes. We look forward to joining with the BPI Network, DatacenterDynamics, technology partners and enterprise innovators everywhere in expanding this important conversation." 
The report can be found on the Transform to Better Perform website. The campaign also tweets, as @Transform_DC.