Two French mobile operators have reportedly kicked off legal proceedings against the French state at the Administrative Court of Paris to get compensation for the 2019 order to remove Huawei equipment from their networks in strategic locations.
According to domestic news source L'Informe, Bouygues Telecom and SFR are seeking financial compensation for having to remove and replace Huawei's radio equipment as it's not compatible with that of rival vendors Ericsson and Nokia.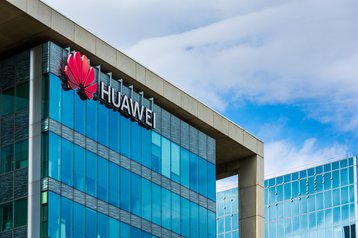 It's led the operators to note that this was a costly process and one that was enforced by the State when it refused to issue an outright ban on Huawei equipment, as was done by the UK back in 2020.
Instead, the French government opted to replace Huawei kit in strategically located areas, namely in densely populated areas where the vendor's equipment was prominent.
Not long after this decision, a new law noted that any new or renewed mobile equipment licenses would need to be backed by France's cybersecurity agency ANSSI. But shortly after this announcement, the ANSSI said it was unlikely to give such permission for Huawei equipment, essentially issuing a de facto ban on Huawei's kit by 2028.
Both telcos contested the decision, given that Huawei had a key involvement to support both operators' 5G plans with its radio equipment.
According to L'Informe, Bouygues and SFR are looking to recoup the costs involved in ripping out and replacing the Huawei equipment, which both companies have been doing since 2021.
It's reported that Bouygues said its costs to do so have amounted to €82 million ($90m), noting that this only covers a small portion of the 3,000 antennas that will need to be replaced by 2028.
SFR has not yet disclosed the figure it's seeking, but the operator needs to replace more than 8,000 antennas by the same deadline, meaning this cost is expected to exceed Bouygues' claims.
In the UK, which is undergoing its own rip and replace program, BT previously said removing Huawei from its networks will cost around £500 million ($700 million).