Private investment firm Bain Capital has agreed to purchase Blue Coat Systems for $2.4bn in cash. Bain Capital will acquire the provider of enterprise security products from Thoma Bravo LLC – a fellow investment firm that purchased Blue Coat in 2012.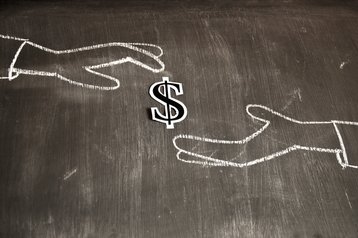 According to the Wall Street Journal, it's "a move that sets the stage for the cybersecurity company to go public again." According to its analysis: "In 2012, Sunnyvale, Calif.-based Blue Coat went private when it agreed to sell itself to Thoma Bravo for $1.3 billion, following a tumultuous period of falling profits and missed expectations at the company."
Executives from both Bain Capital and Blue Coat praised the deal, and foreshadowed the end game of Blue Coat returning to the ranks of publicly traded companies.
"The world's most trusted brands use Blue Coat, and the acquisition by Bain Capital sets us on the trajectory to further grow our portfolio, better serve our customers and help us prepare to return to the public markets," said Gregory S. Clark, CEO for Blue Coat, in a press statement.
"Bain Capital has a long history of accelerating growth, and I look forward to partnering with them in our journey to be one of the top performing security companies in the world," Clark added.
"We are excited by the opportunity to work with Blue Coat's world-class management team to grow the business organically and through acquisitions, and to ultimately return the company to the public markets," said David Humphrey, a managing director at Bain Capital. "We are very impressed with the profitable growth the company has demonstrated and believe strongly in the future growth of the cybersecurity market and Blue Coat's position in this important sector."
Blue Coat boasts 80% of the Global Fortune 500 as customers. The company offers an array of appliance- and cloud-based enterprise security products, but Blue Coat is primarily known for its internet security and filtering products.
After its purchase by Thoma Bravo, the private iteration of Blue Coat kept busy on the acquisition trail, buying up fellow infosec vendor Crossbeam Systems in 2012. The spending continued in 2013, when Blue Coat purchased an SSL product line from Netronome, and then snatched up security firms Solera Networks and Norman Shark – both for undisclosed amounts.
"Blue Coat has amassed a lot of good technology, but as is the norm for private equity investments, it has been withering on the vine," noted Richard Stiennon, chief research analyst with IT-Harvest. He told DatacenterDynamics that Blue Coat has suffered from a lack of innovation and effective marketing during its time under private equity management, in addition to being "highly leveraged with secondary debt."
"This sale to Bain indicates a recognition that BlueCoat's combined companies were not executing to expectations," Stiennon noted in his analysis, concluding that "the best move for Bain will be to spin off the constituent parts and let them get back into the fast-paced security game."