Blockchain company Core Scientific is to build a new data center in Grand Forks, North Dakota.
The Grand Forks Growth Fund this week approved a $269,000 loan for the Washington-based company, which is planning to build its fourth US data center in the city.
The company says it plans to invest more than $100 million in the project, which will be used for mining and colocation and to support 'almost three exahash' of computational power in the first phase.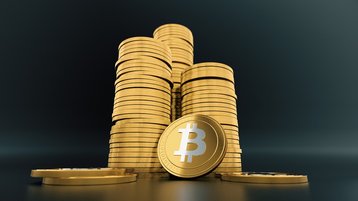 "Our expansion into North Dakota is just one more proof-point showcasing Core Scientific's ability to rapidly scale and achieve operational readiness, all while continuing to seamlessly provide premier solutions for our blockchain and AI customers," said Kevin Turner, CEO of Core Scientific. "We look forward to being a part of the Grand Forks, ND community and contributing to the local economy."
The development is in partnership with local energy companies Nodak Electric Cooperative and Minnkota Power Cooperative. The new site is expected to create up to 12 highly-skilled, technical local jobs at the facility in 2021.
Payment and interest on Growth Fund PACE loan will be deferred for five years; thereafter the loan will be repaid in 12 monthly installments at one percent interest.
The project also includes separate equipment and real estate loans from Bremer and Alerus Banks, with Bremer as the lead lender. The company has taken out loans of more than $25 million in total for the project.
"We are grateful to be the site of Core Scientific's expansion into North Dakota," said Grand Forks Mayor Brandon Bochenski. "We look forward to the opportunities this rapidly-growing industry will bring Grand Forks and the addition of many high-paying skilled and technical jobs in our community."
Though the company claims to be an 'AI and blockchain' company, it is heavily focused on mining cryptocurrency. Core claims to be "committed to maintaining 100 percent net carbon-neutrality" and being the "leading ESG company in digital asset mining in North America," despite the inherently wasteful nature of cryptomining.
This month also saw Core announce it had expanded its facility in Dalton, Georgia. The company more than doubled its footprint on the former factory site from 283,000 sq ft to over 588,000 sq ft with three new buildings.
"Dalton, Georgia was our second facility, so we're especially proud to witness this important expansion just three years later," said Turner. "We're committed to being a responsible, enterprise-grade technology company that operates in North America. Equally important, we are looking forward to bringing more skilled, well-paying technical jobs to Dalton, and to leading the charge in responsible power consumption in the digital asset mining sector."