Indian telco Bharti Airtel has struck a partnership with Secure Meters that will see it deploy 1.3 million NB-IoT smart meters to homes in Bihar, a state in East India.
This deployment will enable households in the state to reduce energy waste while using NB-IoT services.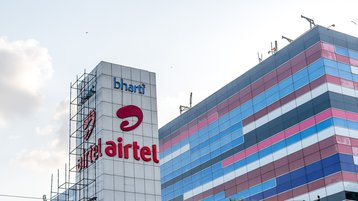 According to Airtel, this deployment will be India's first NB-IoT solution on a narrow band with a fall-back option that will work on 2G and 4G and ensure real-time connectivity and uninterrupted transfer of critical data.
NB-IoT (Narrowband IoT) is a low-power, wide area, radio network technology developed by 3GPP, with this technology enabling a variety of IoT devices and services, including smart meters.
Founded in 1987 in Udaipur, India, Secure Meters specialize in producing solutions that focus on energy efficiency, with the company also operating in Australia, Bangladesh, Italy, Malaysia, Singapore, Sweden, Switzerland, the UAE, and the UK.
"IoT is one of the fastest-growing business segments for Airtel Business," said Ajay Chitkara, director and CEO of Airtel Business. "This venture into NB-IoT strengthens our credentials as the largest cellular IoT player in the country and places us firmly as a partner of choice for Discoms looking to invest in smart meters. We look forward to being an active player in India's energy transition."
Airtel notes its NB-IoT platform is 'future-ready' and is scalable to 5G, while the proposition also includes its advanced IoT platform 'The Airtel IoT Hub' which has been customized to suit the needs of Advance Metering Infrastructure Service Providers (AMISPs).
Other functionalities include customer life cycle management and advanced analytics tools like diagnostics, live sessions check, plus real-time data usage.