Global real estate and facility management service provider Brookfield Global Integrated Solutions (BGIS) has acquired data center services specialists Critical Solutions Group and Critical Power Testing and Maintenance (CSG).
Boston-based CSG's services include data center commissioning, design support, consulting and load bank services. Financial terms of the deal were not disclosed.
Keeping critical facilities going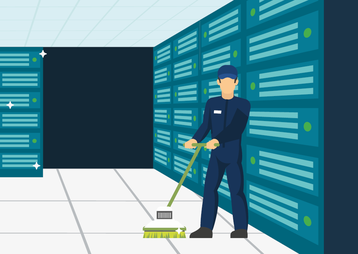 "Acquiring CSG further builds upon the success BGIS has enjoyed for over 25 years," Gord Hicks, CEO of BGIS, said.
"We will continue to provide leading organizations in the telecom, financial services and government sectors with the very best facilities management services the industry has to offer. This deal is a tremendous opportunity for our clients to have access to additional scale, knowledge and expertise in critical environments, enabling continued innovation and value creation for their respective businesses."
Robert DiFazio, president of CSG, added: "For over 10 years, CSG has proudly built a reputation for operational excellence and technical expertise within the data center services industry. We view this acquisition by BGIS as an excellent opportunity to build our business globally, while continuing to provide the service excellence CSG's clients have come to expect."
In June 2016, BGIS acquired data center and critical environment facility management company McKinstry FMS for an unknown sum. The acquisition "created one of the largest data center and critical environment facility management companies in North America," Brian Fellows, president of US operations at BGIS, said.
"Our acquisition of CSG deepens our expertise in the area of critical environments and creates an industry first capability of an end-to-end 'commissioning to stable operations'."