Belarusian Cloud Technologies has opened a 12,000 square meter data center on the outskirts of Minsk – the largest facility of its kind in the country.
The data center has been certified as Tier III compliant by the Uptime Institute, in both Design and Facility categories.
It will offer cloud services to both government and private sector organizations under the beCloud brand. According to Belarus News, more than 60 government agencies are expected to adopt beCloud's cloud computing platform by late 2018.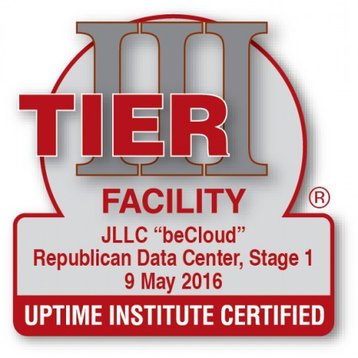 Cloud for the government
Belarusian Cloud Technologies runs the country's largest fiber network, as well as its 4G LTE wireless services. One of its subsidiaries operates the existing government data center, and administers the official e-signature framework.
BCT started construction of a new facility in May 2015 and has now completed the first stage of the project, with space for 156 server cabinets. Another three stages – adding 156 cabinets each - are planned for the foreseeable future.
"BeCloud data center is the biggest data processing center in Belarus and one of the most up-to-date in Eastern Europe. The center's cloud platform is unique in Belarus and is available to the governmental and private institutions in test mode," said a spokesman for the company.
BeCloud aims to promote cloud computing in Belarus, a former Soviet state often described as Europe's last dictatorship – due to the fact that its president Alexander Lukashenko has held this post since 1994.