A new Green Mark 2015 scheme for non-residential buildings was announced as a pilot at the opening of the Singapore Green Building Week 2015 by Singapore's Building and Construction Authority's (BCA).
In its fifth iteration, the Green Mark scheme was originally launched in 2005, and defines various parameters and indicators to help guide the design, construction and operation of buildings with an eye towards energy effectiveness and environmental performance.
Though it wasn't initially designed for critical facilities, specialized Green Mark certifications were later released for data centers, as well as for various niche developments such as restaurants, offices and retail shops. It is for this reason that Green Mark 2015 will be closely watched for any changes in metrics as well as the general direction that it sets.
Even greener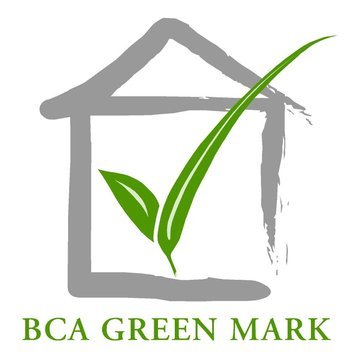 The BCA-IDA Green Mark for data centers was last revised in 2012 for existing data centers, and 2013 for new data centers, allowing these facilities to be certified according to Platinum, GoldPLUS, Gold or Certified ratings. On that front, Digital Realty Singapore and Equinix's SG3 data center have attained Gold Mark Platinum in the existing and new data center categories respectively.
The new Green Mark 2015 will focus more on energy efficient hardware and energy effectiveness, as well as the presence of passive design features that decrease reliance on electricity and greater recognition of buildings that incorporate renewable energy.
In addition, there is also a stronger emphasis on indoor environmental quality, and buildings that are equipped with smart controls and analytics for measuring performance are favored. Overall, the streamlined criteria promise to address sustainability in a more balanced and holistic manner.
According to the BCA, the latest scheme was put together from a collaborative framework involving 102 external industry members who were involved in the setting of metrics, assessment methods and defining performance levels.
The pilot is expected to be fine-tuned prior to full implementation. The report can be accessed here (pdf).