British businesses are more reluctant to place workloads in public cloud environments than those in the Netherlands, France or Germany, according to research by security vendor Barracuda Networks.
The company found that just 29 percent of UK infrastructure is hosted in the public cloud, versus EMEA average of 35 percent.
Barracuda added that overall, organizations across the region are increasing their investment in public infrastructure, with cyber security issues – whether real or perceived – remaining the main barrier to wider adoption.
Trust issues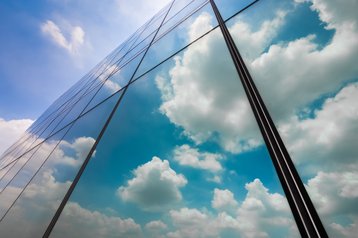 Analyzing a survey of 550 IT professionals, Barracuda found that the current share of IT budgets spent on public cloud deployments in EMEA stands at 20 percent, with organizations expecting half of their infrastructure to be in the public cloud within two years.
The most common use cases for public infrastructure include data storage and data recovery, followed by web and app hosting, data analytics and CRM systems.
The survey found considerable variances between different geographic markets: for example, only 52 percent of UK respondents said they trust public cloud more than they did five years ago, while in Australia, this figure stands at 83 percent.
As a result, the UK organizations have the lowest proportion of public cloud in their infrastructure (29 percent), trailing behind Belgium (41 percent), the Netherlands (41 percent), France (38 percent), Austria (35 percent) and Germany (35 percent).
UK organizations are also less likely to introduce additional security solutions to their cloud implementation, with only 43 percent saying they had, as opposed to 57 percent average across EMEA.
According to Barracuda, security tops the list of overall concerns customers have when opting for public cloud: less than half (45 percent) of respondents said they believe that their IaaS provider offers strong protection when it comes to accessing cloud applications.
"Despite the increasing adoption of public cloud across EMEA it's telling that security concerns continue to loom large," said Chris Hill, EMEA director of public cloud business development at Barracuda.
"With 77 percent of respondents claiming to use public cloud to store data such as employee information, business IP and customer bank details the upcoming EU General Data Protection Regulation (GDPR) in May 2018 brings into focus ever more clearly the need to ensure cloud data is properly protected."
DCD previously attempted to dispel some of the cloud security myths in our feature - It's not the cloud, it's you - appearing in the November issue of DCD magazine.