British Airways (BA) is refusing to discuss the cause of an IT crash which grounded all its flights on Saturday 27 May, a peak holiday travel date, and which could cost it more than £100 million in compensation.
Thousands of flights were canceled on Saturday, leaving travelers stranded at London's Heathrow and Gatwick Airport, with disruption continuing well into Monday morning. All BA's IT systems were apparently out of action, including bookings, check-in and other services, while call centers and the mobile app were unavailable. The company has given no details of the cause of the incident except for an ambiguous reference to a "power supply issue."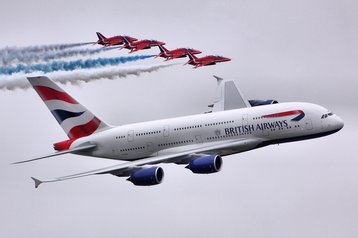 Cruz control
BA's CEO Alex Cruz has released a series of Twitter videos sympathizing with the "horrible time" passengers are experiencing, but giving virtually no other information.
"We believe the root cause was a power supply issue," he said, apparently implying a fault at BT's six data center halls near Heathrow. However, IT services are delivered from complex, distributed systems which should include failover and backup, so this does nothing to explain the length and severity of the disruption.
The airline has said the failure was not the result of a cyber attack, and also denied an accusation from the GMB union that the issue may have been caused by outsourcing its IT staff.
DCD has little information about the company's IT provision, and no leads on what might have gone wrong here. In 2015, it ordered a private cloud, which is intended to handle ticketing, check-in and baggage handling. Published comments in other sources appear to relate to a five-year old case study which we expect may be out-of-date compared to BA's current systems.
The problems this weekend follow a serious issue in September 2016, when check-in systems failed. However, the current system failure seems to be much more serious. constituting an IT catastrophe for the company.
Illustrating the complexity of IT systems for airlines, last week, an unspecified fault in a UK data center led to large numbers of cancellations in Australia and New Zealand as passenger processing systems failed.
Compensation claims could be more than £100 million, according to estimates. BA carries 120,000 passengers on a normal day, so the EU minimum compensation for Saturday would be at least £50 million, James Walker of claims site Resolver told The Guardian. Claims for food and accommodation, and for any other costs will add to this.
Last year Delta Airlines lost nearly $100 million after a data center failure.