British Airways is suing property specialist CBRE over last year's data center failure which forced the airline to cancel 672 flights during a three-day Bank Holiday weekend, at an estimated cost of £58 million ($75m).
On Saturday, 27 May 2017, a power outage apparently brought down a BA data center operated by CBRE. Backup systems evidently failed to cope, leading to a three-day outage, which stranded thousands of passengers. A BA inquiry has still not published any definitive root cause analysis, and now the company has appointed law firm Linklaters to bring a claim against CBRE Managed Services in London's High Court, according to the Mail on Sunday.
Going legal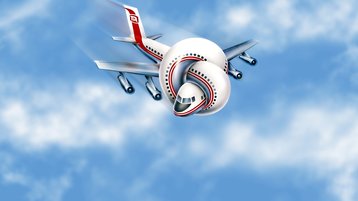 Nearly eighteen months after the outage, there is no agreement as to the cause of the problem, and no clarification of early reports about a power supply issue.
At the time, BA had two data centers close to Heathrow, Boadicea House and Comet House. Information published soon after the outage suggested that a UPS issue shut the Boadicea House facility down. There's been no explanation how a failure of a UPS system - designed to prevent power interruptions - shut down that facility, or why the other facility at Comet House also failed.
CBRE promised to help with an inquiry led by BA chief Alex Cruz, but no results have been published. Early reports blamed a contractor for the problem, but this was later denied. It has also been reported that BA has invested in new data centers to prevent a repeat of the problem.
DCD has no details of when the case will be heard.
CBRE has declined to comment; BA confirmed the report, but said: "We aren't able to discuss this until the legal particulars are filed."