Azerbaijan's state telco AzInTelecom has signed a memorandum of understanding (MoU) with Microsoft Azerbaijan.
The agreement will see the two businesses start negotiations and create a joint working group to discuss implementation of Microsoft technologies in AzInTelecom's 1,000 square meter (10,764 sq ft) data center.
Major Azer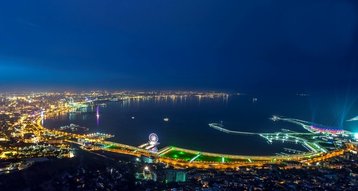 Regional publication Trend reports that the MoU was signed by Leyla Mammadova, acting director of AzInTelecom LLC, and Sarhan Hashimov, head of Microsoft Azerbaijan.
AzInTelecom noted that it may seek to obtain a partner status in the Microsoft Cloud Solution Provider program, and may resell licenses or purchase licenses and offer services on top of them.
Since 2014, the Azerbaijan government has sought to modernize the country's IT systems, launching the 'National Strategy for Information Society Development in Azerbaijan for 2014-2020.'
In 2015, AzInTelecom opened its largest data center in Baku, built with the support of the United Nations Development Program (UNDP). The facility, which opened with 2,000 servers and 30 petabytes of storage, has obtained an Uptime Tier III Constructed Facility certificate.