Mexican telecommunications company Axtel has opened a MXN450 million (US$25m) data center in the Querétaro Innovation Technology Park.
Axtel plans to invest a further MXN800m ($43.6m) over the next two years in the 3,600 square meter (38,750 sq ft) facility, its sixth in Mexico.
LATAM growth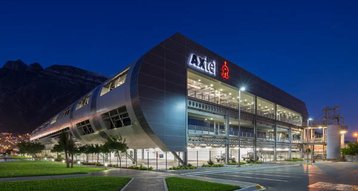 The Alestra Green Data Center is its second in Querétaro, with Axtel already operating facilities in Monterrey, Guadalajara and Mexico City. The company said that the first Querétaro facility is its best performing data center, with over 90 percent occupancy.
"This investment will allow us to continue consolidating our leading position in the data center market in Mexico," Andres Cordovez Ferretto, Axtel's infrastructure and operations executive director, said (translated).
"Our operating model is unique in Mexico because it is both committed to service levels for mission-critical operations, and it is also based on a modular scheme that enables the customization of services by industry."
Axtel said that the data center is the first in Latin America with an Energy Cogeneration System, the first in  Mexico with 3N redundancy and ICREA Level 5 Certification. It is also CEEDA certified.
In a recent Frost&Sullivan report, Brazil and Mexico were seen as leading the LATAM region in data center growth - accounting for 47.6 and 25.8 percent of revenues respectively.
The data center services market in the region is expected to grow from $2.87 billion in revenue in 2015 to $4.37 billion in 2021.