Axiata's Malaysia-based wireless tower group Edotco is considering selling shares in a bid to raise $600 million.
The figure could rise to as much as $1bn if existing shareholders, including Axiata, sell their shares, boosting the value in the process.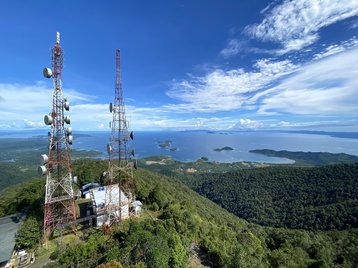 Edotco, which was founded in 2012, has over 54,000 mobile towers across Asia, in Malaysia, Indonesia, Bangladesh, Cambodia, Sri Lanka, Pakistan, Philippines, Myanmar, and Lao.
The potential sale of shares by Edotco was first reported by Bloomberg, which cited sources familiar with the matter. Talks are reported to be at a preliminary stage, with both Edotco and Axiata declining to comment.
The sale is thought to be being considered as a way of Edotco raising funds for further growth across the region. Earlier this year Edotco's group CEO Mohamed Adlan Ahmad Tajudin said that the company is hoping to expand into more South-East Asia markets.
Its Philippines subsidiary, ISOC-edotco Towers, recently purchased 2,973 towers from PLDT in a $740m deal.
Parent company Axiata Group revealed revenue growth of 28.3 percent during the second quarter of this year.