Amazon Web Services (AWS) will open a cloud region in Hong Kong in 2018 - following rival Google's failure to establish a footprint there. 
The new region is intended for new businesses within Hong Kong as well as existing customers who need a presence there, Amazon said. It will also serve local public and private sector organizations which need to store data locally.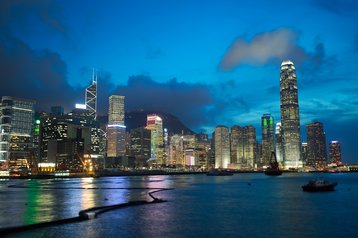 Asian expansion
"This will be the eighth AWS Region in Asia Pacific joining six other Regions there — Singapore, Tokyo, Sydney, Beijing, Seoul, and Mumbai, and an additional Region in China (Ningxia) expected to launch in the coming months," said Amazon's Jeff Barr in a blog about the launch. "Together, these Regions will provide our customers with a total of 19 Availability Zones (AZs) and allow them to architect highly fault tolerant applications."
During 2016, AWS launched new AWS Regions in Canada, India, Korea, the UK (London), and the United States (Ohio), as well as announcing plans for France (Paris), China (Ningxia), and Sweden (Stockholm). This gives it a total of 43 Availability Zones across 16 geographic regions worldwide, with another three regions coming soon. 
Hong Kong is next on the list, because it is a leading international financial center, with a service oriented economy, rated highly on innovation and for ease of doing business, said Barr: "We are looking forward to serving new and existing customers in Hong Kong and working with partners across Asia-Pacific. Of course, the new region will also be open to existing AWS customers who would like to process and store data in Hong Kong. Public sector organizations such as government agencies, educational institutions, and nonprofits in Hong Kong will be able to use this region to store sensitive data locally." 
By contrast, Google is playing catch-up. The search giant opened a cloud region in Singapore last week, bringing its total to three regions in Asia. Google earlier suffered embarassment in Hong Kong, starting work on a data center there in 2011, but abandoning it later, citing difficulty in getting sufficient land.