Amazon will open a new AWS (Amazon Web Services) region in Canada this year. The new cloud facility will be carbon-neutral, and follows Microsoft, IBM and others into the country. 
The Canada region will open in 2016 in Montreal, Québec, and will be powered almost entirely by renewable hydroelectric power, according to a post on the AWS blog by Amazon evangelist Jeff Barr which delivered the news in both French and English. In Amazon's terms, a "region" is an autonomous part of its cloud: the giant currently has 12, with another five, including Canada due to open in 2016.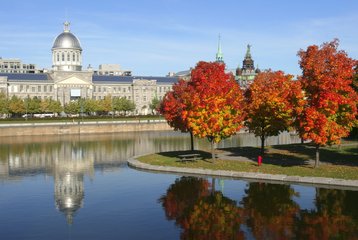 Oh Canada
"The planned Canada-Montreal region will give AWS partners and customers the ability to run their workloads and store their data in Canada," says Barr. Amazon already has four regions in North America -  a US East region based in  Northern Virginia, two US West regions based in Northern California) and Oregon, and a "GovCloud" covering the whole of the US public sector. One more North Amarecan region will arrive in 2016, based in Ohio.
AWS already has Canadian customers, who will be using the existing US-based regions, and Barr invites them to move their data "home". He also says "the new region will also be open to existing AWS customers who would like to process and store data in Canada," perhaps raising the possibility of US customers moving their data there away from the NSA. 
There is certainly increasing activity by cloud giants in Canada. Microsoft announced plans for two dta centers in Canada in June 2016, IBM opened one back in 2012, Oracle opened a Toronto data center in September 2015, and  Salesforce announced two Canadian data centers in 2014. 
The other AWS regions include Sao Paolo, Frankfurt Ireland, Frankfurt, Beijing, Seoul, Tokyo, Singapore and Sydney. New regions to come in 2016 include Ningxia China, India and the UK, as well as Ohio and Canada.  
AWS' network structure also includes Availability Zones, where an AWS region contains multiple facilities with their own power, cooling and network. There are currently 32 Availability Zones, with another 11 coming in 2016.