Amazon Web Services (AWS) on Tuesday announced a new bare metal offering for workloads that need to run directly on the server hardware, in a move that could undermine one of the selling points of colo providers. The company also described Nitro - a hardware platform designed by Amazon engineers and built with custom silicon which enables such instances by offloading network and storage tasks.
Currently available in preview, the new I3 Bare Metal instance will allow customers to run their applications directly on an Intel server with access to the rest of the AWS platform. It was launched together with two other EC2 instances: the big data and data-intensive workloads optimize H1, and the M5 which offers greater computation, memory and enhanced networking.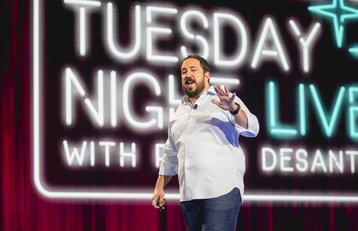 Bare metal comes to AWS
Applications running on the I3 bare metal instances can gain direct access to Intel Xeon E5-2686 v4 processors, 512GB of memory, 36 hyperthreaded cores, and 15.2TB of NVME SSD storage. It was designed for workloads that are not virtualized, require specific types of hypervisors, or have licensing models that restrict virtualization, says AWS.
The cloud giant took pains to emphasize that I3 Bare Metal instances are not simply "repackaged" bare metal servers, but offers the same flexibility and interoperability found in normal EC2 instances. For instance, it supports security group settings, can leverage Elastic Load Balancers, use Elastic IP addresses and access Amazon Elastic Block Storage (Amazon EBS) volumes.
"AWS continues to expand and enhance what was already the cloud's broadest and most capable compute service. Most of our customers have diverse computing needs, and they've told us having the right instance for the right workload really matters," said Matt Garman, vice president of AWS Compute Services.
The Nitro System
Amazon has created a dedicated hardware platform called Nitro to run the bare metal service and other new EC2 instances. Nitro stems from Amazon's long-term goal to make EC2 instances indistinguishable from bare metal said Peter Desantis, vice president of AWS global infrastructure, at re:Invent on Tuesday night.
Under the hood, Nitro consists of hardware engineered for high performance and high availability. After working with off-the-shelf chips, AWS decided it could get better results if it created its own silicon, created by its recent acquisition Annapurna. Nitro uses custom ASIC-based offload cards, and is secured with an AWS-designed Nitro security processor built directly onto the motherboard.
"[The I3 instance] gives partners and customers the best of both worlds; access to the underlying hardware and the elasticity and scalability of the AWS cloud," said Desantis. This means that customers can deploy applications to I3 bare metal instances in mere minutes, and scale them up or down as with other types of EC2 instances.
The new I3 instance puts pressure on colocation data centre providers, which have relied on the premise of enterprises opting for hybrid cloud deployments as they grapple with infrastructure that can't be moved to the public cloud. With the ability to deploy on bare metal, enterprises may have less reason to opt for complex hybrid architecture over an all-cloud strategy.