Amazon Web Services (AWS) has opened its first data center cluster in South Korea, just months after the cloud pioneer announced it in November. The new Seoul region consists of two availability zones, which in AWS parlance means one or more distinct data centers for each of them.
The opening of AWS South Korea marks the start of an accelerated expansion in the region, as part of a move by AWS to develop more data centers around the world. Aside from Singapore, Beijing, Sydney and Tokyo, additional AWS regions are expected in India and in the Chinese autonomous region of Ningxia, China later this year.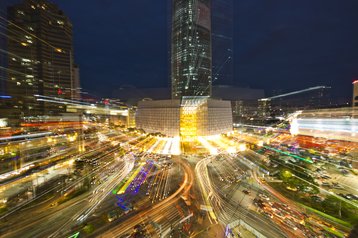 Ultra-low latency
The new AWS presence in South Korea will provide customers with "single-digit millisecond" latency across most of Korea, said AWS in its press release. This means that the "many thousands" of South Korean customers using the AWS Cloud from other regions can now better secure and process their data within the country.
"Our Korean customers and partners have asked us to build AWS infrastructure in Korea so that they can run more of their workloads on AWS and approve new initiatives that could change their business and customer experience," said Andy Jassy, senior vice president of AWS. "We're excited about delivering this to our customers today."
The appeal of the mature AWS cloud platform is alluring, allowing businesses to quickly build up their needed infrastructure much faster than they would otherwise have done.
In an interview last year, the CTO of iflix, an online subscription video on demand service headquartered in Malaysia told us that th company wouldn't have launched barely nine months after its incorporation if not for AWS. Even electronics giant LG threw its weight behind the latest announcement by "welcoming" the new Seoul Region, despite having its own data centers opened by at least two different divisions.
The public cloud services market in the mature Asia Pacific and Japan (APJ) region will grow to a total of $7.4 billion in 2015, according to recent research by Gartner. This is expected to eventually rise to $11.5 billion in 2018.