Amazon Web Services (AWS) has announced that it will open new data centers in South Korea next year, as it continues to grow its global data center footprint in the face of stiff competition from rival cloud operators such as Microsoft and Google.
The new AWS presence in South Korea will provide customers with quick, low-latency access to websites, mobile applications, games and cloud applications. In addition, it will allow organizations outside of Korea to reach end-users in South Korea with "very low" latency.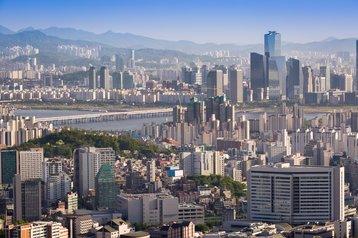 One more region
"I am happy to announce that we will be opening an AWS region in Korea in early 2016. This will be the fifth AWS region in the Asia Pacific area, bringing the global total to 12," wrote Jeff Barr, chief evangelist at AWS in a blog entry. "These customers (and many others) have asked us for a local region; we are looking forward to making it available to them and to many other enterprises, startups, partners, government agencies, and educators in Korea."
No details were offered on the number of data centers that it will open, nor is the size of investment mentioned. In AWS parlance, each "AWS region" is a standalone zone that consists of two or more separate data centers that organizations can leverage in order to improve their reliability.
While AWS has a long-term vision to operate from every country, the hefty cost of building new data centers or leasing white space means that this is subject to adequate demand. Moreover, AWS had always been deliberate in rolling out new clusters of data centers, and demand in South Korea must have tipped some internal scale for the rapid rollout.
In the Asia Pacific, AWS currently has a presence in Japan (Tokyo), China (Beijing), Australia (Sydney) and Singapore. Barr also clarified that the 12 global regions he mentioned exclude the AWS regions that had previously been announced as opening in 2016 in India and the US.
As we reported earlier, the public cloud services market in the mature Asia Pacific and Japan (APJ) region will grow to a total of $7.4 billion in 2015, according to recent research by Gartner. This is expected to eventually rise to $11.5 billion in 2018.
Additional details about the kind of services and compute instances that would be available as part of AWS South Korea will be announced nearer to launch.