Amazon Web Services (AWS) today announced the expansion of its Singapore cloud region with the opening of a third availability zone (AZ).
In the Asia Pacific, AWS currently operates public cloud regions in India, Seoul, Japan and Australia.
AWS availability zones are independent clusters of cloud infrastructure deployed in separate data centers, and meshed with ample fiber connectivity to serve in mutually supporting roles. By leveraging two or more availability zones, organizations can deploy highly available services that are not prone to single points of failure.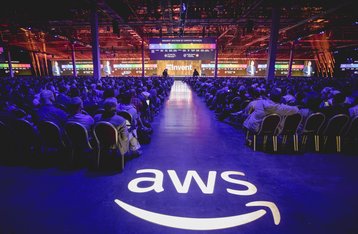 Redundancy at scale
AWS has been gradually increasing the number of availability zones in its cloud regions, from two to three; the latest upgrade puts Singapore on par with two other regions in Asia Pacific, Sydney and Tokyo.
It also moves AWS ahead of competitors such as Google Cloud, which has two "zones" running from its existing data center in Jurong.
In Singapore, AWS runs its public cloud service from colocation facilities owned by third-party data center operators like Equinix, though there are persistent rumors that the company is planning to build its own data center. It is understood that the third availability zone is hosted at a colocation facility.
A list of AWS Singapore customers includes organizations such as Singapore Airlines, Air Asia, DBS Bank, the Genome Institute of Singapore, iflix, Maybank, PropertyGuru, the Stock Exchange of Thailand and Zalora, among others.
Singapore's national carrier hosts its data analytics platform and mobile app on AWS, and is looking to migrate its website to public infrastructure as part of a cloud-first strategy, according to George Wang, senior vice president of IT at Singapore Airlines.
"We are therefore very pleased that AWS is boosting its commitment to this region with the 3rd availability zone, which will boost its resilience and help support growth of our digital platforms," Wang said in a press statement.
"Responding to demand from local customers and Amazon Partner Network (APN) Partners, AWS is increasing its commitment to the fast-growing Southeast Asia region by opening a third Availability Zone, so AWS customers have another local option where they can run mission-critical workloads and store data," said Nick Walton, the managing director of ASEAN at AWS.
"For many years, an enthusiastic base of customers across Southeast Asia have chosen to build their businesses on AWS because it offers more functionality than other cloud platforms, including a wide array of database, Internet of Things (IoT), and machine learning technologies, as well as an extensive APN Partner and customer ecosystem, and unmatched maturity, security, and performance," he added.