Amazon Web Services' Canada region, announced in January, is now online with the opening of multiple data centers. 
The Canada region will provide AWS services including Elastic Compute Cloud (EC2), Simple Storage Service (S3) and the Amazon Relational Database Service (RDS) - the full and exhaustive list is on a blog by AWS evangelist Jeff Barr. It's the sixth AWS region in the US and the fifteenth in the world, and is based from a new data center in Montreal.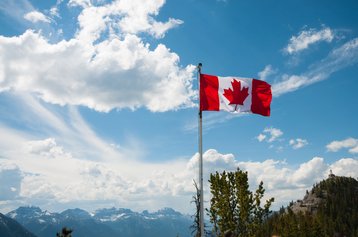 Renewable power
"AWS data centers in Canada draw power from a grid that generates 99 percent of its electricity using hydropower," said Barr, in a blog posted in both English and French. 
Barr lists some low latency times for transfers to cities in Canada: 9ms to Toronto, 14 ms to Ottawa, 47ms to Calgary, 49ms to Edmonton, 60ms to Vancouver.
He also gives latencies to US cities: 9ms to New York, 19ms to Chicago, 16ms to the US East region based in Northern Virginia, 27ms to the US East rgion based in Ohio, and 75ms to the US West region in Oregon.
The Canadian cloud and data center markets are expected to grow substantially, with recent announcements including two data centers by Microsoft. 
The country has abundant green power, and strong data sovereignty rules which are becoming more attractive compared with the culture of surveillance in the US, DCD's conference in Toronto heard this fall.