Amazon Web Services (AWS) has launched a new cloud region in Israel
The company this week announced the launch of the AWS Israel Region in Tel Aviv with three availability zones.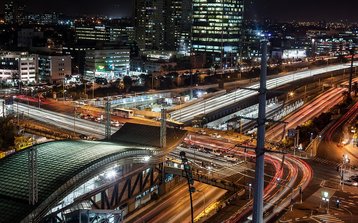 Local press report the data centers are located in Tnuvot in the Sharon region, Shoham, and the Har Tov industrial park near Beit Shemesh.
"The launch of the AWS Region in Israel provides customers with the ability to build the most advanced cloud technology-based applications and achieve the highest levels of security, availability, and resilience," said Prasad Kalyanaraman, vice president of Infrastructure Services at AWS. "Israel's strategy to promote technology innovation, along with its abundance of talent, has created a thriving global hub for entrepreneurs, e-governments, and multinational businesses."
AWS first announced plans for an Israeli cloud region in June 2021 - after the company was awarded a $1.2 billion tender to provide cloud services to Israeli government agencies alongside Google - and originally set to launch in the first half of 2023.
Google launched its GCP cloud region in Tel Aviv in October 2022.
"We are excited to welcome the new AWS Region to Israel as part of project Nimbus and we congratulate AWS for its commitment and hard work in building the Israeli Region," said Yali Rothenberg, accountant general of Israel.
Rothenberg continued: "The establishment of the Israeli region reflects the long-term commitment of AWS to Israel and to the continuation of their large investments in the Israeli market. The establishment of the region will enable us to migrate substantial governmental workloads to the cloud."
Israeli AWS customers include Amdocs, Bank Hapoalim, Bank Leumi, Harel Insurance, ICL Group, Ituran, Migdal, Netafim, Paz, Phoenix, and Tnuva.
Microsoft is also developing a cloud region in the country, while Oracle launched a region in Jerusalem in October 2021. Alibaba is reportedly considering expanding into Israel.