Amazon Web Services (AWS) will be launching a cloud region in Milan within the next two years, which it says will allow it to better serve its Italian customers.
As is its custom, the cloud provider's region will consist of three geographically separate availability zones - which can be one or several data centers - located in the administrative region of Lombardy.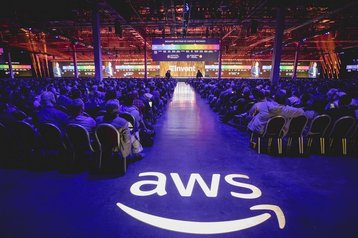 The region will be AWS' sixth in Europe, after France, Germany, Ireland, the UK and Sweden, which is due to come online by the end of this year.
AWS CEO Andy Jassy explained that the decision to build in Italy was a response to increasing local demand for cloud services.
He said: "For thousands of years, Italians have been the architects of some of the most innovative and ground-breaking technical and artistic feats."
"We've been amazed with how Italian companies have invented on top of AWS thus far, but believe an AWS Region in Italy makes it even easier for Italian companies and government organizations to reinvent and evolve customer and citizen experiences for many decades to come."
Elsewhere on the globe, the company is planning to launch cloud data centers in Cape Town, South Africa in 2020 - its first facilities on the African continent - and it emerged earlier this year that it is considering expanding to Saudi Arabia.
All in all, the company currently has 19 regions and 57 availability zones, and is planning to launch another 5 regions within the next two years, including Sweden - where it is also contributing to the elongation of a ski slope - and Italy, as well as Hong Kong, South Africa and Bahrain.
Though it likes to keep the exact location of its data centers under wraps, last month, WikiLeaks published a 20-page document (including a map of its own creation) dated to 2015 detailing where all of AWS' facilities were situated at the time. This included the cloud provider's own data centers as well as those in which it leased colocation space.