Amazon Web Services is holding discussions with the Saudi Arabian government, with an eye to offering cloud services from the country, according to Reuters.
The talks are in their early stages, and come as Crown Prince Mohammed bin Salman attempts to establish Saudi Arabia as a high tech nation. Apple is also reportedly looking to expand into the country, with a source claiming that the American company is in talks with SAGIA, Saudi Arabia's foreign investment authority.
Moving away from oil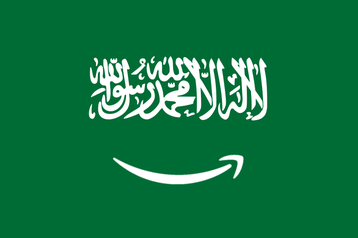 Over the past two years, Riyadh has eased regulatory hurdles for foreign investment and reduced limits on foreign ownership.
As his political power increased, Prince Mohammed has pushed for Saudi Arabia to become a technology hub, investing state funds in ventures like Uber and SoftBank's Vision Fund.
The heir apparent, as well as First Deputy Prime Minister, President of the Council for Economic and Development Affairs and Minister of Defense, Prince Mohammed previously said that he wanted the country to reduce its dependence on oil.
"Within 20 years, we will be an economy that doesn't depend mainly on oil," he said in April 2016 as he launched the Vision 2030 initiative. "We don't care about oil prices — $30 or $70, they are all the same to us. This battle is not my battle."
The ambitious program has, however, struggled, due to OPEC oil production cuts, the success of US shale producers and the unexpected difficulty of taking state-owned Saudi Aramco public.
The world's most valuable company could be worth more than $2 trillion, with the Saudi government expecting to raise as much as $100 billion from an initial public offering that puts five percent of Saudi Aramco up for sale. Those funds are crucial to the country's modernization initiative, but concerns persist over the true value of Aramco and the IPO timeline.
Technology will, of course, form an integral part of any efforts to diversify the economy, while the strong market performance of tech companies has made them attractive investing opportunities. With this in mind, Prince Mohammed last year toured Silicon Valley, meeting Facebook CEO Mark Zuckerberg and Microsoft CEO Satya Nadella, among others.
So far, international investment by major cloud companies into Saudi Arabia has been limited. Last year, AWS announced it would open a Middle East region in early 2019, planning to build three data centers in Bahrain (which has its own Vision 2030 project).
Alibaba, meanwhile, operates a joint venture in Dubai, and may be eying further expansion in the United Arab Emirates.
Saudi Arabia's Vision 2030 has drawn some early interest, though, with German IT company SAP last year announcing plans to build a local public cloud data center.
The Ministry of Economy and Planning and Ministry of Communication and Information Technology, represented by the National Digitization Office, said that they will work with SAP to explore integrating the SAP Cloud Hub into the country's planned government cloud.