Unified communications vendor Avaya has successfully completed its debt restructuring and emerged from Chapter 11 bankruptcy.
The company filed for bankruptcy back in January, suffering from mounting debt and a declining hardware business. A spin-off from Lucent, which in turn was a spin-off from AT&T, Avaya became a private company in 2007 following an $8.2 billion deal with Silver Lake Partners and TPG Capital.
It makes products for communications and messaging, video conferencing and call centers, sells software and services. In 2009, after spending $900 million to buy Nortel's Enterprise Solutions division, Avaya entered the networking market. During its restructuring, it sold this division to Extreme Networks for approximately $100 million.
Back to black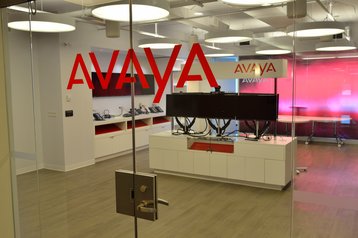 "This is the beginning of an important new chapter for Avaya," Jim Chirico, Avaya's president and CEO, said.
"In less than a year since the commencement of our Chapter 11 restructuring, Avaya has emerged as a publicly traded company with a significantly strengthened balance sheet. Overall, we reduced our prior debt load by approximately $3 billion, and we exit today with more than $300 million in cash on our balance sheet.
"The reduction of our debt and certain other long-term obligations will also improve annual cash flow by approximately $300 million compared to fiscal 2016."
He added: "We have the flexibility we need to invest in the large and growing contact center and unified communications markets as we complete our transformation to a software, services and cloud solutions provider."
The company is now working to be listed on the New York Stock Exchange, and expects to have approximately 110 million shares outstanding upon emergence.