Australian-based mining company Yancoal has worked with TPG Telecom to deploy a Mobile Private Network (MPN) at its Mt Thorley and Warkworth operations in the Hunter Valley region of New South Wales.
The MPN is set to bolster Yancoal's ability to track and communicate with vehicles, equipment, and personnel across the site.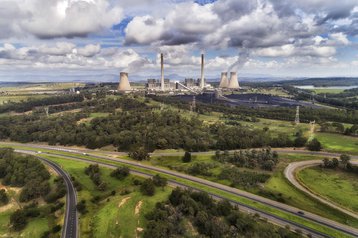 Australian telco TPG Telecom said that it has been able to increase the on-site mobile network coverage from 60 percent to approximately 99 percent, and has been able to drive productivity and efficiency improvements via the real-time management of its fleet of trucks, dozers, and dragline.
TPG has worked with Nokia to develop the network over the last 12 months at Yancoal's Mount Thorley and Warkworth mines.
The network operates as a standalone mobile network covering the sites alongside TPG Telecom's established public network, using the telco's low-band spectrum to provide connectivity.
"Improved connectivity means we can track and communicate with our vehicles and equipment in real-time, helping us decrease downtime and improve the efficiency of our fleet," said Yancoal ICT general manager Graham Slattery.
"Given the scale of the open cut environment, high speed, low latency coverage in and across the pit not only improves our operational performance, but directly increases the immediacy and accuracy of our safety and sustainability reporting."
It's not the first time a vendor has worked with a mobile operator to support the mining sector.
In March, Swedish vendor Ericsson revealed it's working with South African service provider Comsol to provide its private 5G solution to help expand Comsol's enterprise business within South Africa's mining industry.